Brockway Carpets

Fine UK craftmanship and the expertise of generations of carpet makers; the sons and daughters of previous staff carry forward the skills and knowledge passed down through the years.

Working with the country's leading designers and colourists, Brockways stays one step ahead of consumer preferences. All carpets are hand finished to make sure they reach the high standard of quality required.
---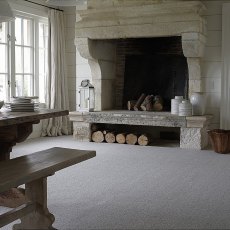 Beachcomber
The sumptuous feel of this undyed, pure wool loop-pile in 4 ply yarn invites you to snuggle up in complete comfort without compromising on creating a stylish look. The clear, cool neutrals offer both a fresh, new outlook and a rustic warmth. This range is suitable for most areas of the home guaranteed against moth attack and is much less likely to fade than a dyed carpet.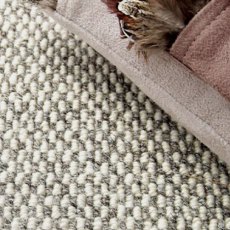 Lakeland Herdwick
Lakeland Herdwick is a stunning, high–performance carpet that shows the same soft, warm resilience as the yarn from which we make it. This exceptional and beautiful range, in the very best of British tradition, is made from yarn comprising the wool of Herdwick sheep, native to the Cumbrian Fells in the Lake District. Brockway's Lakeland Herdwick is soft underfoot whilst demonstrating the hardwearing and robust properties of the natural eco-sustainable wool from which it is made.
---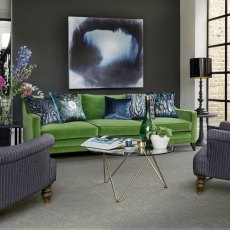 Lingdale
With a palette inspired by the natural earthy tones of Yorkshire ironstone, Lingdale Elite is a beautiful collection of contemporary looking carpets with a heather effect adding flecks of subtle colour. Lingdale Elite comes in 12 ultra-practical heather colours & offers the luxury of a wool carpet whilst being exceptional value for money. The high wool content of this range means it is very hard-wearing yet soft & cosy under your feet. Lingdale is a hard-wearing 40oz, Lingdale Elite is the more luxurious and tough 50oz.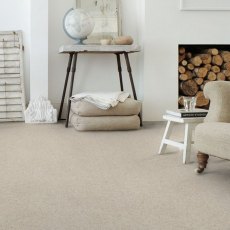 Padstow
If you love the inviting textural look of a chunky loop pile and are looking for a sturdy, practical choice without compromising on softness and comfort, then Padstow is the pure undyed wool carpet for you. Made with 100% 3-ply undyed wool and available in widths of 4m & 5m.
---
Portofino
This pure wool loop pile carpet is created with a palette to conjure the pastel-coloured houses of Portofino, the brilliant, sun-warmed seas and walks in gentle seasonal sunshine. These attractive stripes in rich & harmonious colours that would make a fabulous statement throughout the home. The three-ply yarn used to create the finely detailed design structure is hard-wearing and easy to maintain as well as giving a tight, neat finish to the loop pile.