Home Counties Heathers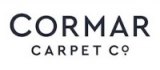 Prices starting from
Made from 80% wool and available in a wide variety of natural heather shades, this carpet is a great choice for any area of the home.
Product Description
Made from natural British wool in an 80% blend, Home Counties Heathers is a quality, classic wool twist. This range is a hard-wearing dense pile carpet suitable for all around the home.
Available in a range of 14 colours, in 4 and 5-metre widths and 42oz and 50oz qualities.
Call to order
Call us now to place your order.
Home Delivery
Or click & collect from our store