Relyon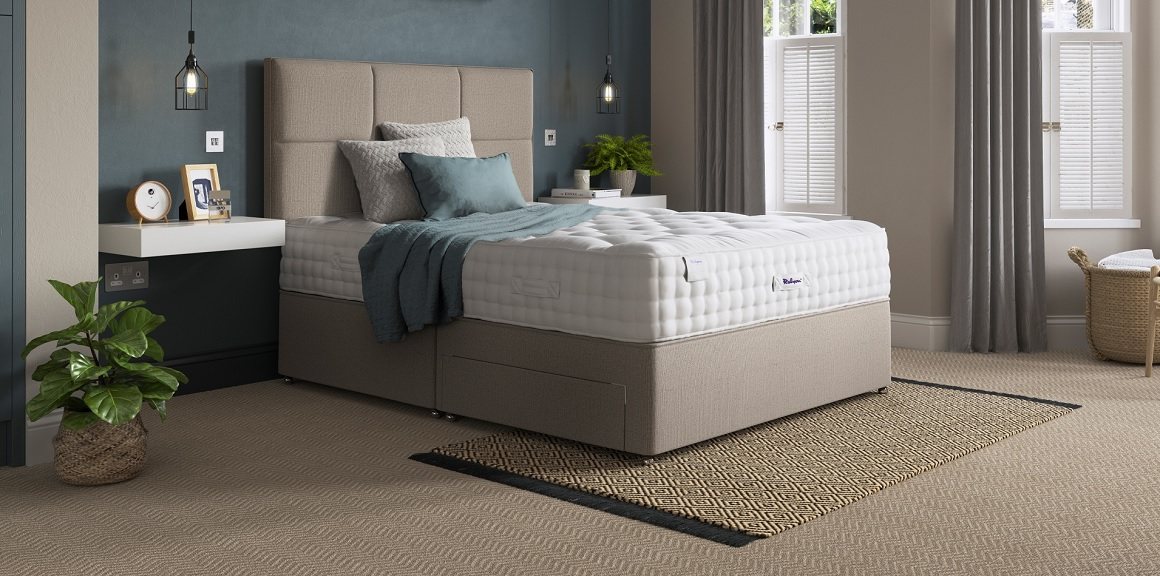 Renowned for creating the best beds in the world, Relyon have a reputation that has been earned and protected for over 150 years. Relyon not only make the most comfortable beds, they also create years of wonderful, restful nights' sleep for every customer.
---
---
Relyon Comfort Deluxe Latex 1500 Mattress
The Comfort Deluxe Latex 1500 mattress is a pocket-sprung mattress with a latex top layer, giving excellent breathability, support and reduction of pressure points.
---
---
Relyon Superior Comfort Slim Latex Pillow
Made from 100% natural Relyon latex, this expertly crafted pillow features instant pressure relief technology. It will provide soothing care for your head and neck, so you can wake up free from aches and pains. A slimmer-than-average pillow, the Superior Comfort Slim is approximately 13cm deep. This makes it particularly suitable if you sleep on your back or front. This is a pillow that won't feel too firm or soft. Thanks to the medium firmness rating, you'll get well-balanced head and neck support. Staying perfectly plump for longer, this latex pillow features bounce-back technology. This means you'll get better comfort for longer! These pillows are the Relyon version of the original Dunlopillo pillows.