Woodland Heather Deluxe Twist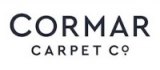 A beautiful and natural look with the magnificent Woodland Heathers 55oz Twist Deluxe carpet.
Its stunning wool mix twist pile makes this range a comfy and cosy addition to your home.
With their dense 9mm pile and wool mix tufts, these carpets have a fantastic springy feel underfoot.
The wool mix is made up of 80% wool fibres, 10% polypropylene and 10% Tuftbond creating a hardwearing and comfy yarn.
This amazing looking range is made with British wool and comes in a variety of colours and shades all with a naturally flecked appearance.
Call to order
Call us now to place your order.
Home Delivery
Or click & collect from our store